We offer custom new pallets, used pallets, pallet wood so that you can build your own, as well as a pallet clearance service.
If you are looking for a product that you do not see on our website, please give our team a call on 01842 810 507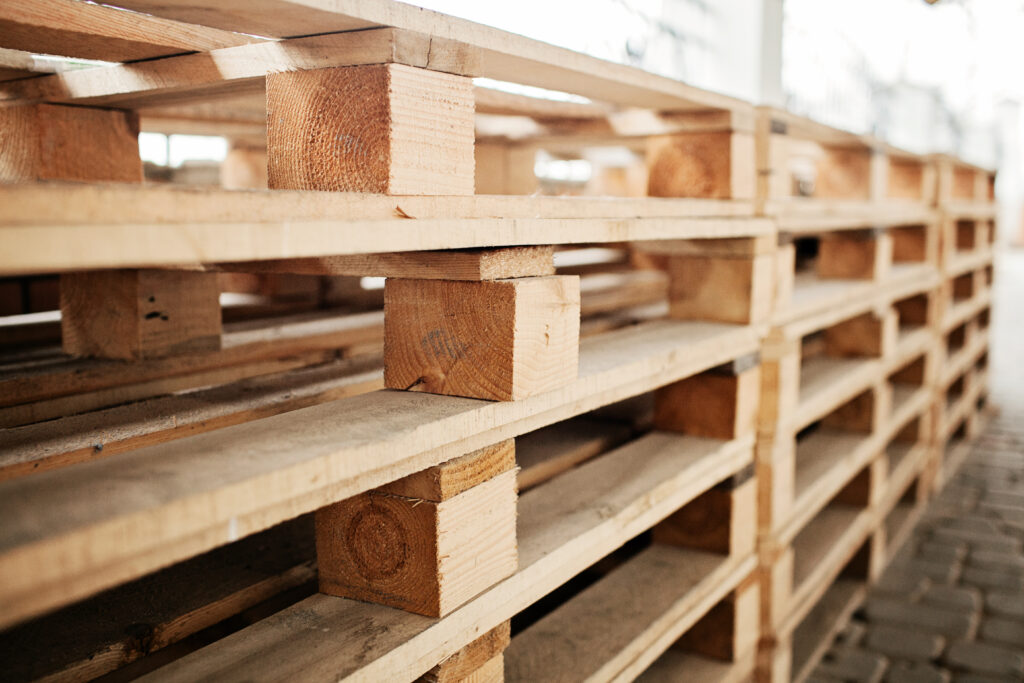 All of our new pallets are created to order, matching your specifications perfectly. We cater to your specific needs for the best result.
Again, all of our packaging crates are custom built by our expert team based on your design specification, giving you the sturdy solution that you need.
Our pallet clearing service is subject to the quantity and quality of the pallets that you have available. Please speak to our team for more information. 
We offer affordable wood for you to produce your own pallets in-house.
We often stock used pallets as an affordable solution. Please contact us for availability.